Blog
6 Ways Modern Software Can Save Your Practice Money (Beyond Lack of Hardware)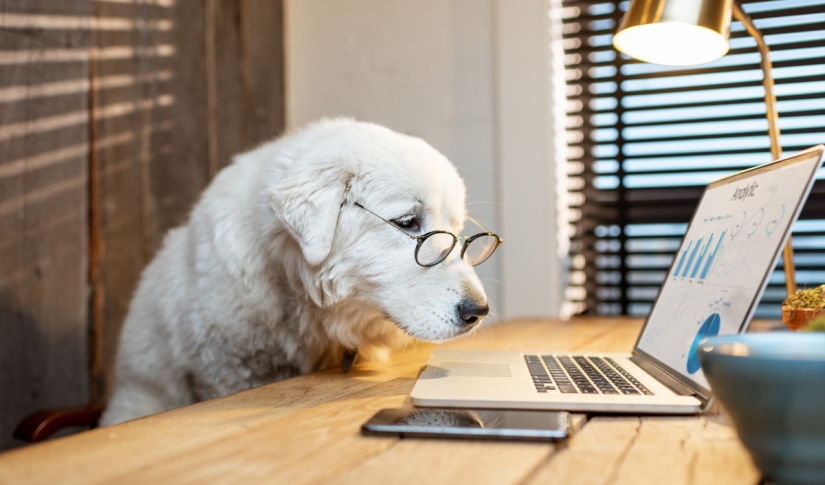 When you are considering cloud-based veterinary software and its cost-savings, you no doubt first think of the lack of space-occupying, lease-requiring hardware. But that's not the only way a serverless or cloud-based veterinary practice management system can help your practice cut costs and optimize productivity.
Here are six less obvious, but equally impactful, ways modern software can save your practice money.
#1: Less downtime, more upward growth 
Time is money, and your time operating, maintaining, and likely struggling with or waiting on traditional server-based systems would be better spent providing high-quality care to patients and clients, growing your brand and reputation, and accommodating new clients with increased appointment slots and additional services.
Cloud-based software options provide an easy-to-use interface that minimizes user effort (i.e., eliminates frustration), simplifies routine tasks, eliminates time-consuming updates and backups, and saves valuable minutes every hour. This makes room for more appointments, individualized care, and critical tasks necessary to run your business.
 #2: Enhanced efficiency ensures every moment matters 
Nothing interrupts your team's daily routine like limitations, workarounds, and repetitive tasks.
Modern veterinary practice management software is thoughtfully designed to operate the way you do, seamlessly matching the most common workflows with automated tasks that move you through your day. The increased efficiencies mean you and your team have more energy, focus, and time to devote to more financially, intrinsically rewarding work. 
Features such as autofill options, charge capture, and synchronization across various devices allow your team to spend less time looking back for errors and omissions and more time moving forward, because partnering with thoughtfully designed practice technology brings confidence.
#3: Paperless = savings-full
Paper-based record systems may seem more economical than modern software, but continuously purchasing and restocking supplies can take a chunk out of your overhead budget. Add the time your team spends hunting down missing charts, scanning handwritten pages for specific information, and pulling and refiling records, and you can see how paper records take a toll not only on the environment and your recurring costs, but also on your team's efficiency and profitability.
Modern veterinary practice management systems free up the practice budget for more essentials and, perhaps more importantly, free up invaluable floor space once occupied by shelves, drawers, and filing racks. 
#4: Inventory management you can count on
Inventory inaccuracies can lead to unnecessary orders and costly waste, and not having what you need can prevent your team from providing patients with the best treatment. Recurring inventory errors can also result in client frustration and broken trust, and clients may seek more reliable care elsewhere.
Cloud-based veterinary software eliminates inventory guessing games by tracking item use, expiration, and other important details. Linked items are automatically deducted from inventory when a treatment is recorded in the patient chart. Inventory updates and reordering are equally easy with in-software purchase orders, while flexible reporting lets you track item use and anticipate future needs.
#5: Automated charge capture ensures every cent counts 
Missed charges are a gut-punch for veterinary practices and can result in significant cumulative losses, inefficient workflows, and team and client frustration. Automated charge capture automatically adds billable services, treatments, medications, or inventory items to the invoice when they are entered in the patient's chart, eliminating accidental oversights. Instead of cross-checking treatment sheets and anesthesia logs against the invoice or manually entering charges, team members can quickly review invoices and know the information matches the patient record when they present the invoice to the client, which creates a smooth client checkout experience and enhances their trust and confidence in your team.   
#6: Detailed reports help you make strategic business decisions
Tracking key performance indicators (KPIs) can help you monitor practice health and inform financial decisions, such as when and how to scale your business and where to cut unnecessary costs. But, collecting and analyzing this data without modern software can be overwhelming and time-consuming. Modern veterinary software takes the guesswork—and gruntwork—out of practice reporting with one-click generation, easy-to-view graphs and charts, and export options to print and share results.
 
Modern veterinary software not only helps manage your day, but also saves your practice money by optimizing efficiency, minimizing errors, and helping you make confident and timely business decisions based on accurate real-time data. And, of course, there's the whole no-hardware thing—but you already knew that.