Practice Management Software Solutions
Our time-saving cloud veterinary software simplifies the flow of information across the practice, connecting you to what you need—when you need it.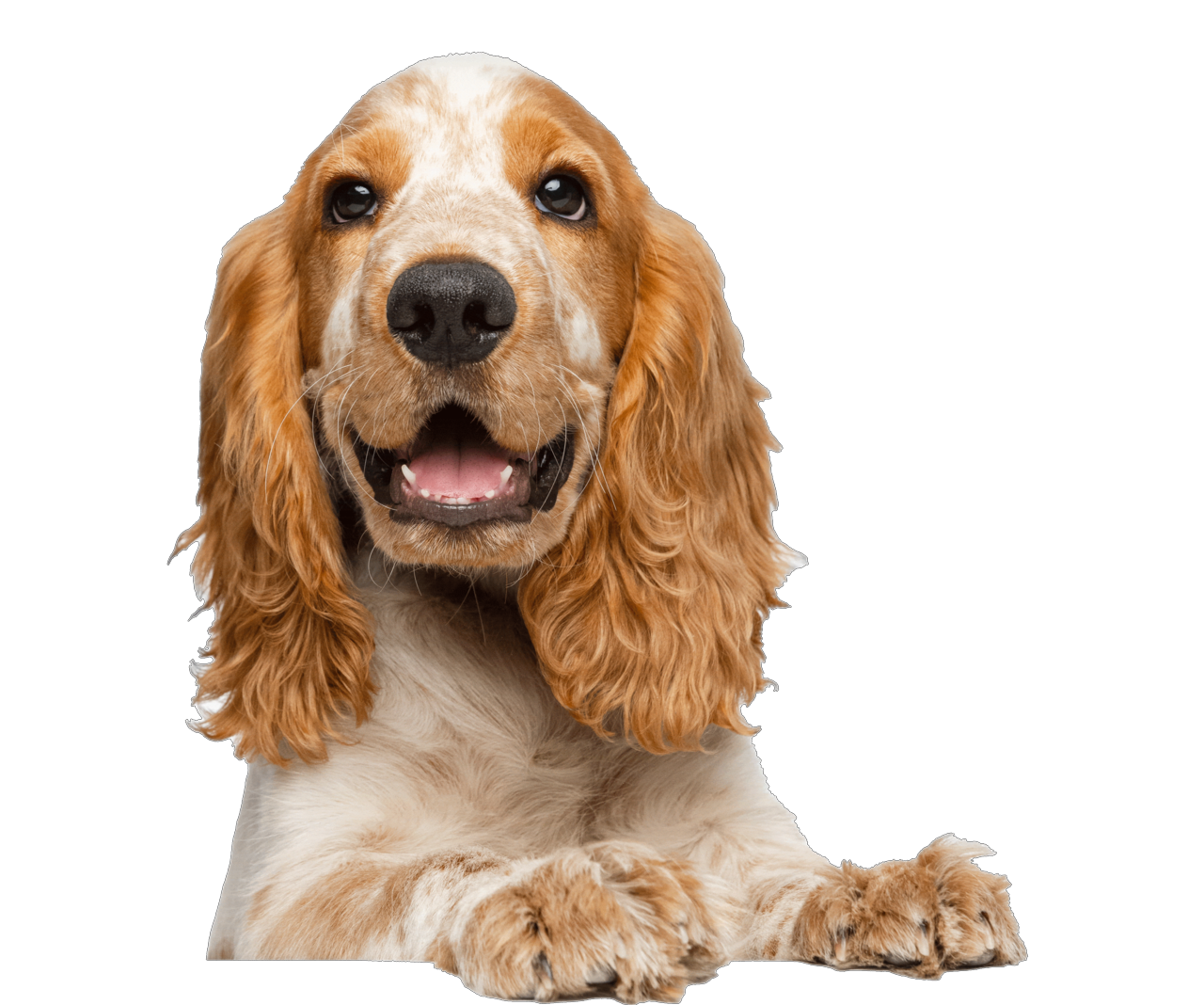 Innovative solutions for today's veterinary challenges.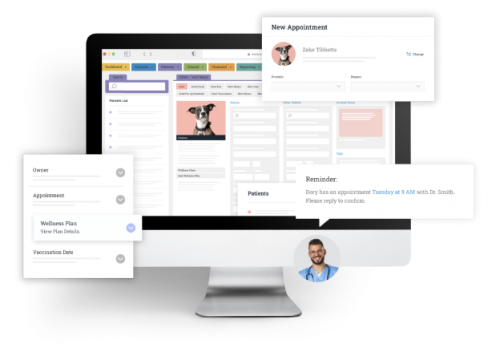 ezyVet
Software that does it all: ezyVet helps you save time, grow your business, and deliver excellence in all aspects of veterinary care.
Save time by automating manual processes and reducing administration with intuitive software.
Deliver great customer service and provide your clients with excellence in all aspects of veterinary care.
Get 24/7 email, phone, and ticket support, provided by a knowledgeable team of experts.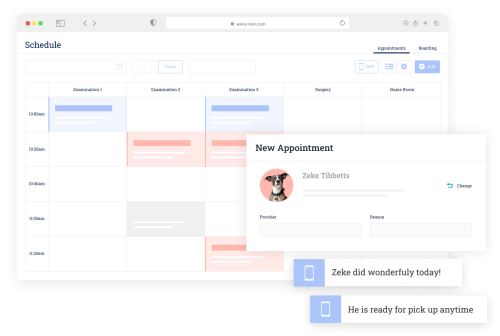 Neo
Brilliantly simple veterinary cloud software that's easy to implement, learn, and use. Save time by completing tasks up to 5X faster.
Simplify communications and common day-to-day tasks.
Onboard staff with built-in training and get help when you need it with responsive support.
Deliver care from anywhere—on any device—with the power of the cloud.
Cornerstone
Highly versatile server-based software. With a rich array of customizable features and diverse integrations, Cornerstone software helps practices of all sizes deliver exceptional care.
Access all the features your veterinary practice needs now. Tap into more as you grow.
Seamless integrations with the IDEXX diagnostics you use everyday.
Easy, secure integrations with the most popular veterinary apps and services.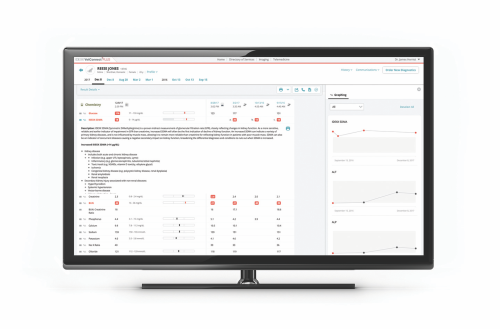 VetConnect PLUS
Your go-to diagnostic resource for fast, effective clinical decision-making. 
Gain a holistic view of all IDEXX diagnostics for every patient.
Spot trends and abnormalities, evaluating patients' historical results with easy-to-use analyte graphs.
Interpret results and determine next steps with differential diagnoses and expert guidance.
Send personalized client-friendly result summaries directly from the app.
View real-time test order status for every patient—anytime, anywhere.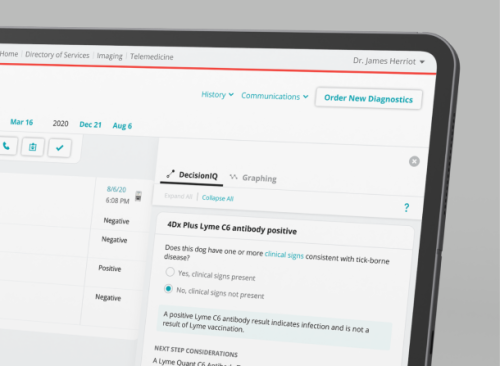 IDEXX DecisionIQ
Patient-specific interpretive assistance and next-step considerations alongside your results. 
Leverages machine learning and patient-specific data to spot subtle patterns in routine testing so you can detect current or developing conditions. 
References years of patient-specific medical information across modalities - in-house, reference lab results, digital images, and clinician input. 
Quickly summarizes pertinent information to offer clear interpretive assistance and next-step considerations in VetConnect PLUS. 
Neo Payments
Fast, accurate payments means less interruptions to patient care. 
Rapid, secure payment capture is provided with the click of a button.
Digital signature capture is enabled through a wireless Clover device provided at no additional charge.
Payment information automatically syncs to the patient record, enabling easy checkout and payment processing.
Complete payment history, reporting, and custom batch settings are easily accessed from the payments portal.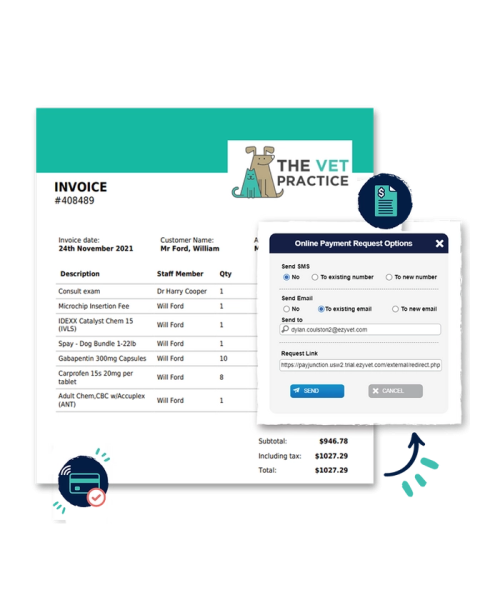 ezyVet Payments
Say goodbye to manual payment processing. 
Bypass time-consuming payment and reconciliation processes with patient information that automatically syncs to patient records. 
Reduce human input errors with automatic write-back to your practice management system. 
Securely facilitate remote payments through a secure payment link sent to clients via email or SMS. 
Cornerstone Payments
The only payment solution for Cornerstone that: 
Eliminates manual errors and time spent entering data twice. 
Speeds up checkout time and supports curbside or exam room checkout. 
Sends invoice amounts directly to your payment terminal and records payments back in your software. 
Automates online payments by emailing or texting a secure payment link to clients.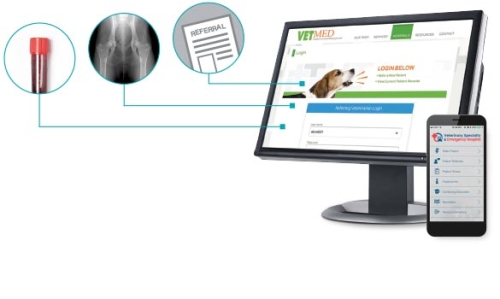 rVetLink
Simplify communications between your specialty/emergency care practice and referring veterinarians.
Keep referring veterinarians informed about patient status from check-in to discharge with automated notifications. 
Automatically upload reports, results, and image studies to the cloud from your practice information management system. 
Pay a one-time setup fee and a monthly subscription. Referring practices pay nothing. 
Vet Radar
Built to help veterinary practices strengthen their clinical processes and deliver a better standard of care. 
Guide your patients - and your staff - through every step of the treatment journey with electronic treatment plans and a shared whiteboard solution.
Add new process functionality to your practice management system with software focusing on the care aspect of daily veterinary work. 
100% based in the cloud, giving you the freedom to access it anywhere, anytime, on any device. 
What are you looking for from your software?
|   | Neo | ezyVet |
| --- | --- | --- |
| Gets my practice up and running quickly | Yes | No |
| Ensures every staff member can be expert on the software | Yes | No |
| Low start up cost | Yes | No |
| Ability to manage speciality, referral, or emergency practices | No | Yes |
| Enhanced digital workflows with electronic whiteboard | No | Yes |
| Comprehensive and customizable reporting capabilities  | No | Yes |
| Access to on-demand help when I need it | Yes | Yes |
| Diagnostic integration with VetConnect PLUS and IDEXX Web PACS | Yes | Yes |
| Integrates with my favorite third-party apps and software | Yes | Yes |
Elevate your practice with the cloud
Gain more flexibility
View patient information quickly and easily from wherever you are—on any device. 
Enjoy no-brainer maintenance
Have peace of mind knowing your software automatically updates to the latest version and backs up patient data. 
Get time back in your day
Simplify operations with one-click features and integrated contactless payments.
Keep data safe 
Secure important and confidential data with state-of-the-art encryption that's much safer than a server in a closet. 
Seamless Integrations
rVetLink
Simplified referral management solution enabling streamlined communications between your specialty/emergency care practice and referring veterinarians. 
Practice Solutions
Seamless integrations across practice management and diagnostic software, including IDEXX diagnostics, IDEXX-owned and supported integrations, and third-party integrations. 
Vet Radar
Industry-leading patient care solution built to help veterinary practices strengthen clinical processes and deliver a better standard of care. 
VetConnect Plus
Diagnostic resource for fast and effective clinical decision-making, providing a holistic view of all IDEXX diagnostics for every patient. 
Latest Resources
Discover more unique ways IDEXX veterinary software can help your practice with free content from boosting team morale and improving client communications to harnessing the power of the cloud.
I trust that my data is safe and secure because Neo uses the highest level of security available.
We want our whole hospital to integrate seamlessly, and ezyVet drives that, which allows us to really connect with our people and the pets we serve.