​
Even the brightest minds
need easy-to-use software.
With a brilliantly simple interface and streamlined functionality, Neo software helps you reserve brain power for where it's needed most.
Simplified practice operations
Complete common tasks up to 5X faster¹ with intuitive software designed to streamline how you run your practice.
Access data from anywhere
Review practice information on any internet-connected device anywhere via the cloud for increased flexibility.
Easy to implement
Get started quickly with easy data conversion, built-in training tools, and a dedicated team for quality support.
Features that make a difference for veterinary teams
Practice dashboard
Keep an eye on daily activity with a digestible overview of overdue invoices, reminders due, draft invoices, and more.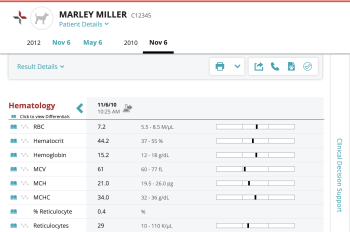 Patient workflow
Get one-click access to complete patient history, preformatted exam notes, a master diagnosis list, and low/high estimates.
Simplified scheduling
View and easily manage appointments with the ability to start a consultation directly from within the scheduler.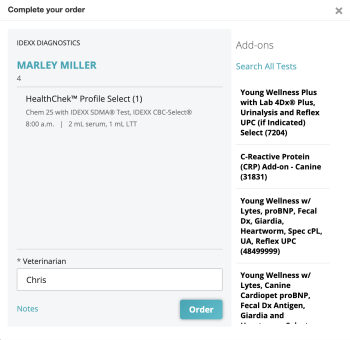 Seamless payments
Collect payments, capture digital signatures, and sync payment history faster from within the payments portal.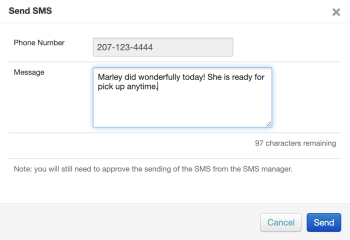 Client communications
Essential tools for each interaction.
Flexible reporting
Review performance with one click.
Backed by passionate, dedicated people
minute or less
Your support calls are answered in under a minute so you can get on with your day.
updates per year
Your voice matters in Neo's evolution with frequent software updates based on your feedback.
users
Join a community of users who are just as passionate about making life better for their teams and patients, as you are.
Because Neo is so simple, we can literally see four or five extra clients per week. That's allowed us to grow and add two doctors to our practice in the last year.
Choosing Neo Software took a lot of worry off my plate because there's low up-front cost, no capital investment, and it's easy to get started.
It's really neat that IDEXX listens to what the users ask for and constantly updates Neo. Support is phenomenal, always very quick.