Blog
Cloud-Based Veterinary Software: Spotlighting Its Ease of Access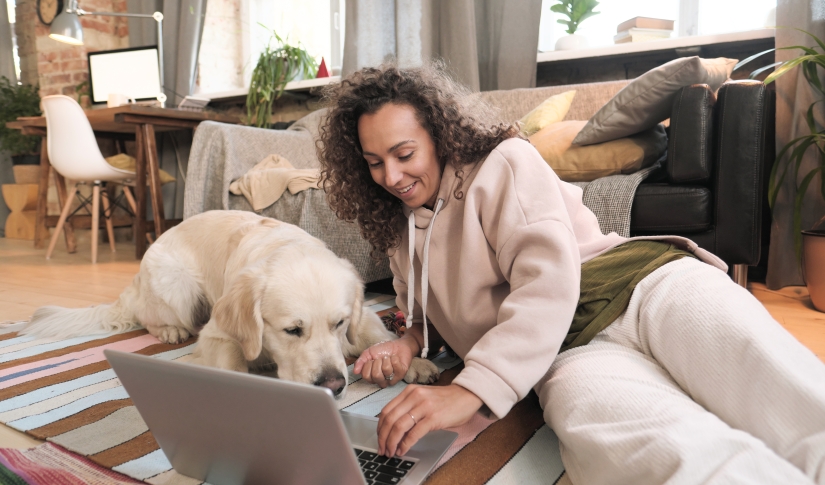 There are currently around 32,000 veterinary practices operating in the United States. 
To meet increasing consumer expectations, the veterinary industry is continually developing. Could cloud-based veterinary software assist your clinic in adapting to these changing times? 
Existing technology may not always keep up with the rate of veterinary innovation. This often leaves employees disgruntled with antiquated systems and subpar vital services. Cloud-based practice management software can help your veterinary business bridge the gap. 
Still unsure about moving to cloud veterinary software? Here, we're sharing all of the reasons why veterinary software without a server is a must! 
Anywhere, Anytime Access
Cloud-based solutions enable vet teams to access software systems anywhere. They can do so from any location at any time, and on any device. 
Traditional software products need users to check in directly from physical office workstations. However, cloud alternatives provide the same capability as any internet-connected device. This allows team members to immediately monitor schedules and request modifications. 
With it, veterinarians to do their job wherever they have an internet connection. They don't have to worry about getting to the clinic! 
Ease of Use 
Cloud-based systems do not necessitate processes for managing and maintaining hardware. Instead, employees may switch on their laptops, log in to their accounts, and get to work. 
This simplicity of use is crucial when veterinarians' client numbers increase significantly. With increased pet adoption, practices require software systems that streamline common processes. These processes include everything from appointment scheduling, inventory management, and patient data entry. 
Improve Team Morale 
Cloud-based practice management software can assist raise team morale. It does so by making their work simpler. 
When your staff has on-demand access, they spend less time battling with technology. This gives them more time to deal with customers and patients. As a consequence, your practice benefits! 
On-premise practice management software may suffice for the time being. However, the cloud provides a method to future-proof veterinary operations. This is done by providing streamlined, scalable, and secure services on demand. 
Improved Cybersecurity 
Practice management systems can contain lots of protected data. This ranges from payroll data to patient records and customer payment information. 
The theft of this data may not only expose practices to legal action but may also harm their image. As a result, it becomes more difficult to keep clients and sustain income. 
Moving to the cloud provides two options for mitigating this risk. First, increased cloud security with built-in detection. It also includes prevention mechanisms that help to keep data secure. This enhances client confidence. 
Second, the risk of data loss is reduced. This is because copies are scattered across numerous secure servers. Even if local systems fail or get hacked, practices can swiftly recover. 
Are you ready to implement cloud-based veterinary software?
Book a chat with an IDEXX software expert.