Blog
Tackling TCO: On-Premises vs. Cloud-Based Software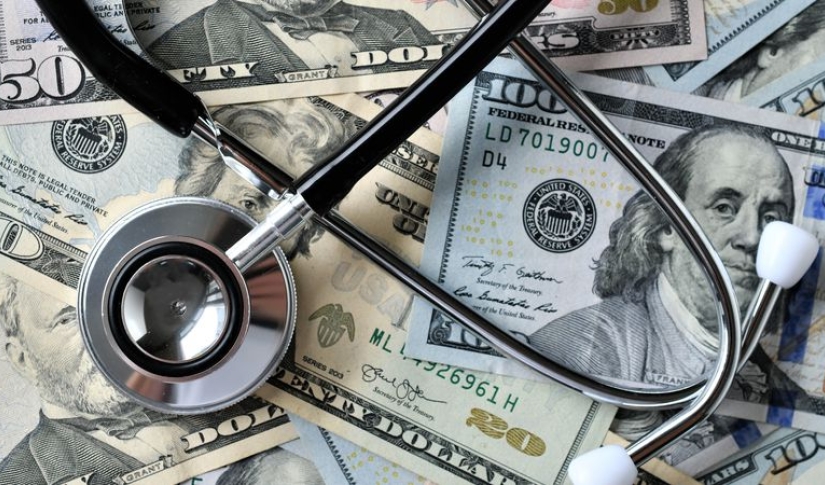 Running a veterinary practice isn't cheap. Setting up a small animal practice can easily reach the $1 million-mark(1) and veterinarians also face a significant amount of student debt —$150,000 on average.(2)
Struggling under a burden of bills even before the first patient walks through the door, saving money is a top priority for practices. On-premises practice management software is often tapped for this purpose, offering low initial price points and apparent shortcuts to reduced costs.
When it comes to total cost of ownership (TCO), however, how does on-premises practice management software really stack up? And how does it compare with new, cloud-based alternatives? Here's what practices need to know about technology TCO.
Unpacking the Price of On-Premises Practice Management Tools
Considering the costs of starting, staffing and streamlining a veterinary practice, it's not surprising that many veterinarians opt for the perceived simplicity of on-premises practice management software. Practices purchase the necessary hardware and software — which typically costs between $5,000 and $6,000 — then stick servers and cables in a dusty backroom, close the door and get to work. And on the whole, the system works as intended. Staff can book appointments and manage inventory, veterinary technicians can check their schedule and practice managers can manage overall cashflow.
Over time, however, TCO challenges start to emerge.
First is the cost of server replacement. Even with regular maintenance, servers typically require replacement every three to five years, which can cost $4,500–$7,500 depending on practice size. And beyond the costs of paying for new servers, veterinarians need to take the old practice management software offline, install new hardware and then get everything back up and running again.
This ties into the biggest challenge with on-premises systems: downtime. If local servers fail because of power outages or even because staff trip over the cords, practice management software can go down. And with these systems out, veterinary teams are stuck. Everything from staff scheduling to client booking to inventory management is inoperable — causing practices to lose money, minute after minute.
Upgrades are also a potential problem. While on-premises practice management software vendors will regularly update their software to offer improved functionality or comply with security best practices, installing these updates requires more downtime. Ideally, these updates are scheduled during non-operational periods at night or on weekends, but if servers are close to end-of-life or other applications don't integrate well with the new upgrades, practices may find themselves facing systems that don't work for days or weeks at a time.
Considering Cloud TCO
Cloud-based practice management software offers an alternative to on-premises operations. The concept is simple: instead of relying on local servers to deliver management functionality, cloud-based solutions shift this burden off-site. Veterinarians and their teams access hardware and software using the same familiar workstations as with local systems, but services are delivered via the internet rather than physical, cabled connections.
This cloud framework offers five key benefits for operational TCO: ·
Predictability: On-premises practice management systems require large, up-front spending followed by unpredictable costs over time as servers age and hardware eventually requires replacement. Cloud-based solutions, meanwhile, utilize a subscription model that lets practice managers pinpoint exactly how much they're spending each month — without surprises. For example, while on-premises solutions cost practices nearly $1,000 per month on average (which accounts for the cost of infrastructure, maintenance, management, hardware upgrades and new systems and software support), cloud-based veterinary software can cost hundreds less per month. ·
Accessibility: By decoupling practice management function from on-site services, it's possible for staff and owners to access their systems anytime, anywhere. Instead of being tied to specific, in-office workstations, veterinarians can manage operations from any mobile device, staff can quickly check their schedule without calling in, and clients can easily book appointments online. Here, TCO goes beyond up-front costs to the time and effort required by staff — less time spent managing manual processes means more time generating revenue. ·
Stability: If local servers fail, practice management software could be down for days or weeks. Cloud-based systems, meanwhile, operate using a series of redundant servers to ensure that when downtime does occur, systems are back up and running ASAP. In practice, this IT stability means the team doesn't need to worry about suddenly using pen and paper to manage bookings and billing. This downtime is also expensive — recent survey data found that half of small businesses reported downtime costs of between $10,000 and $40,000 per hour.3 
Sustainability: While upgrading on-site software and replacing failed hardware is the responsibility of veterinary practices, this is all handled by your provider in the cloud. As a result, costs shift from irregular and potentially massive capital expenses — such as purchasing new hardware and software or calling in IT experts to handle repairs — to operating expenses managed on a per-user basis. The result? Better cost predictability and increased sustainability of software performance over time. ·
Scalability: As practices add more clients, data storage requirements increase. From detailed patient data to transaction histories, inventory records and in-depth treatment plans, local servers can quickly run out of storage space. In addition, system performance may start to suffer as aging servers struggle to keep up with increasing demand. In the cloud, however, scalability comes as standard. Practices can access more storage or compute performance on-demand, without the need to replace existing servers or risk IT conflicts when additional hardware is installed.
The Costs of Doing Business
The bottom line? The costs of owning and operating a veterinary practice are on the rise. And while on-premises practice management software offers single-cost operational entry, TCO ramps up sharply over time as hardware starts to fail and storage space runs out. Cloud-based solutions offer a way to improve system processes, streamline key functions and reduce total downtime — without breaking the bank.
Interested to hear more? Check out how IDEXX cloud-based veterinary software can help.
Resources
1) https://www.dvm360.com/view/how-much-money-do-you-need-build-your-veterinary-hospital
2) https://www.avma.org/blog/mixed-news-student-debt
3) https://www.techradar.com/news/survey-highlights-the-heavy-cost-of-business-downtime-for-smbs