Blog
How Can Cloud Veterinary Software Improve Customer Satisfaction?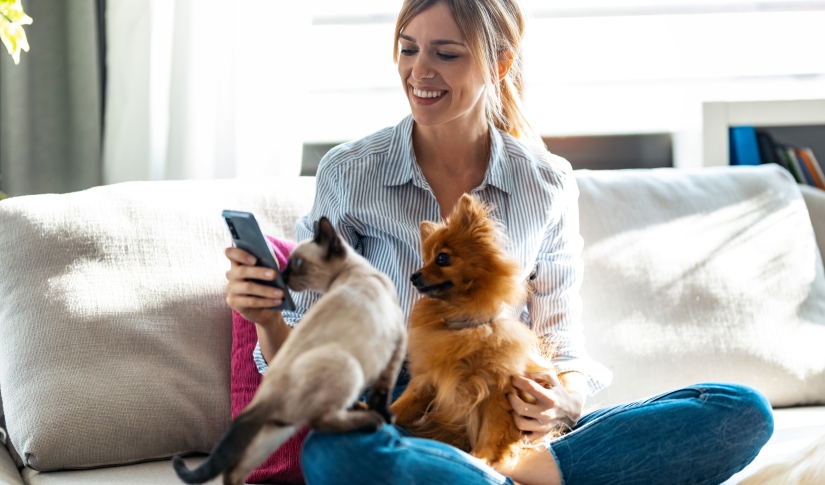 Is your veterinary clinic looking for the best way to get ahead of the competition and provide the best service possible?  One way that you may not have considered yet is switching your veterinary software to the cloud.
What is cloud veterinary software?  Put simply, it's veterinary software without a server. Instead of managing and maintaining a physical server, you use one provided through the internet. But how does working through a remote system help your clinic? 
Here are a few ways you can improve veterinary clinic customer satisfaction by using the cloud.  
Better Patient Workflow 
Veterinary practice management software allows you to stay on top of patient care better than ever before. Access your patient history with a single click. Create customizable procedure templates for your staff and order diagnostics from anywhere in your practice.  
Vet software with no server also gets updated regularly outside of business hours without any effort on your part. You won't have to worry about systems going down during the work day. Expect improved veterinary clinic customer satisfaction as you manage them more efficiently.  
Remote Access 
Another benefit that cloud veterinary software offers is remote access. Since everything is stored and accessed through the internet, you can use any device you want from anywhere in the world. You don't have to be at work to access information on a patient.  
This will come in handy if you need to discuss a patient with an expert not currently in the clinic.  
Simplified Scheduling 
It's never great for a client or patient when something goes wrong with appointment scheduling. Maybe they wrote down an incorrect time or date. Or maybe they didn't receive a reminder for an upcoming appointment.  
The best veterinary software in the cloud can simplify your scheduling. Start the estimate or invoice directly from the appointment. Send customizable SMS reminders from the program.  
Whatever you use should sync up with your patient portal for easier management.  
Clear Lines of Communication 
Cloud-based veterinary software often comes with built-in tools to help your enable connect with your clients. Set up callback times online and send informative emails to clients with estimates, invoices, and more. You can also automate email reminders to save some time.  
Book a chat with an IDEXX software expert to learn how our cloud software can help your practice.