Case Study
Why was Neo the Best Veterinary Software for a Mobile Practice That's Going Places?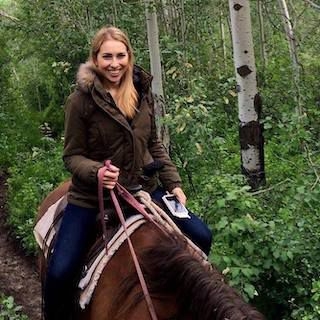 In August 2020 Allison Tashnek, DVM took a detour from her position as an associate veterinarian in a brick-and-mortar hospital and started her own mobile practice. It quickly took off, going from zero to 50 visits per week in a matter of months.
With her new business accelerating and plans in the works for a brick-and-mortar practice to boot, Neo has already helped Dr. Tashnek achieve:
100% paperless operation
95% of clients pay invoices via a link texted to their phone
6 hours freed up every week thanks to payment integration
100% automation of appointment reminders
Challenge: find cloud software that could keep up with a fast-growing startup
Dr. Tashnek wasn't planning on opening her own business after stepping away from her previous employer. But fueled by COVID-related restrictions on visits and the shortage of veterinarians, former clients started asking if she could see their pets. "An idea was born," Dr. Tashnek said, "and things just took off from there."
She started out using paper records, but quickly concluded that they would only slow her and her team down. "We wanted to be a state-of-the-art mobile practice," she said, "and we needed to find a software that could make our jobs as easy as possible." To make the cut, a software had to be:
Cloud based: Server-based software was a non-starter due to her business model. And as a start-up, keeping capital costs and monthly expenses low was critical.
Tablet-friendly: Paper-free operation was a must, along with the ability to complete all tasks on a tablet or phone: from scheduling and check ins, to inputting records and taking payments.
Easy to learn and use: "It had to be something we could all learn really fast that I wouldn't have to mess with for a long time trying to figure stuff out," she said.
Able to send reminders automatically: Eliminating manual tasks that would slow her team down was paramount. "Some of the products I looked at forced you to manually push out reminders once a month," she said. "That was a deal breaker."
Solution
Dr. Tashnek sought out advice in online forums but found there was no clear consensus. "Every product had pluses and minuses," she said. Rather than scrutinize dozens of options, she sped up the shopping process by picking a representative sample across a range of price: IDEXX Neo, plus three other well-known cloud software products.
Neo took the lead based on its ability to meet her monthly budget, send reminders automatically and eliminate paper-based workflows. "We also really preferred Neo's interface," said Tashnek. "It's easy to use, easy to find things, visually pleasing and simple to learn. And with the built-in tutorials, you can figure out what you need to do with a click."
But it was the people behind the product that ultimately put Neo over the finish line. "I already had an account with IDEXX, and the customer service was really good," Dr. Tashnek said. That experience continued when she started using Neo. "We felt very taken care of," she said.
Setting up Neo to fit the way she wanted to practice was easy for Dr. Tashnek, thanks to its built-in training. Take reminders. "Once Neo was set up, reminders for vaccines, bloodwork or appointments just happen automatically," Dr. Tashnek said. "We don't have to think about it." Neo also gives her the option of sending reminders by text or email, at no extra charge. "To have Neo do that for us is a huge plus." Ditto for how Neo can automatically send completed invoices to clients via email or text.
True to her expectations, Dr. Tashnek's team quickly got comfortable using Neo. Staff can navigate it seamlessly whether they're on a laptop, tablet or phone. And new features are regularly released that help her team work more efficiently. "Neo is really good about doing updates," Dr. Tashnek said. "We requested the ability to text clients a link to pay, and that's been a game changer."
Instead of sitting parked while a team member enters charges, connects the credit card reader and runs the payment, Dr. Tashnek can hit the road as soon as the appointment is complete, while the team member finalizes the invoice and texts clients a link to pay. That's 10 minutes Dr. Tashnek and team get back with every visit, up to six hours every week. "If we can see just one more patient a day because of that, it's a big deal," she said. And because this feature is part of Neo's built-in payment processing, closing out at the end of the day is faster too.
Results
"So many users who really love Neo are brick and mortar, so that's a big indicator of how useful it could be to us when we make that transition," said Tashnek. Until then, Neo is helping this mobile practice on the fast track succeed with:
100% paperless operation
95% of clients pay invoices via a link texted to their phone
6 hours freed up every week thanks to payment integration
100% automation of appointment reminders
Interested to hear how Neo could work for your practice?  Book a demo with a friendly Neo expert!