Blog
Need a Lift? 5 Ways to Boost Your Team's Morale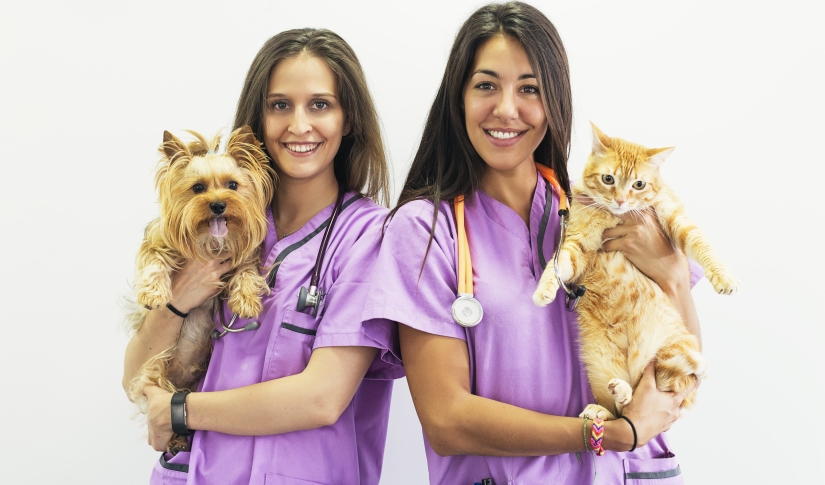 We all know that veterinary medicine is not for the faint of heart. But when the intellectual, physical, and emotional demands placed on today's veterinary teams go unchecked, they take a significant—often costly—toll on workplace morale and practice culture. 
Why team morale matters 
Maintaining your team members' morale may not be a priority, but it should be. Your team's views of their environment, their work, and themselves can be a harbinger for practice success—or struggle. Morale is more than mood, and if your team members are in a poor emotional condition, their negativity can spiral, damaging many of your practice's components, including: 
Decreased productivity  

Increased employee stress and emotional burnout 

Increased employee turnover 

Negative or toxic work culture 

Reduced communication 

Poor client interactions 
Improving and preserving your team's morale takes more than a smile, a mantra, or a surprise pizza lunch. Their emotions require continuous attention, effort, and a willingness to listen and address their collective and individual needs. Our Dr. Treat team provides these five ways you can boost your team's morale to sustain an improved outlook long after someone takes the last pizza slice.  
 
#1: Find out what your veterinary team members need from you 
If you wait until your team is in trouble to start communicating, employees may feel targeted and defensive, and be less likely to provide honest feedback. Regular one-on-one check-ins with team members can support an ongoing dialogue and provide a forum to express questions and concerns. Continuous communication can help mitigate team members' unspoken tensions and prevent misunderstandings, while you convey your value and respect for each individual.  
A communication meeting may go more smoothly when you model the one-on-one after the stay interview—in which you assess a valuable team member's overall job satisfaction. Ask open-ended questions to identify what a team member enjoys about their job, what they need to do their best work, and what they would change. In addition to practicalities, such as wages, benefits, and advancements, you may be surprised to learn that—to enhance their morale—team members seek recognition, trust, consistent leadership, and education. 
#2: Take time to acknowledge the wins 
Overwhelming schedules and chronic understaffing can make team members feel like they're on an endless roller-coaster, with little time to enjoy success before having to trudge up the next steep hill. However, when you give team members time to bask in a victory's glow, they experience a powerful morale boost that radiates throughout the entire shift. 
 
Each victory looks different—a critical patient is discharged, the clinic receives a positive review, the team runs an organized code, your customer service representative (CSR) successfully soothes an angry client. Taking the time to huddle and acknowledge the metaphorical trophy is a great way to show appreciation and build cohesion and pride among team members—and a celebration is a great stress reliever! 
 
#3: Support independent projects and endeavors 
The quickest way to decrease morale is by treating employees like hired help rather than valued colleagues. When naturally eager and motivated team members believe their work doesn't matter, they may be less likely to share their strengths, accept new responsibilities, or feel any loyalty toward the practice.   
Each team member has unique talents and interests, which you can support by enabling them to take on independent practice-sponsored projects. A creative CSR may enjoy trying their hand at marketing on the practice's social media channels. Empathetic veterinary technicians may be interested in hospice or grief counselling continuing education (CE). In addition, your go-to client educator might be thrilled to make video tutorials about common pet care tasks. 
Although you may believe your team members have no time or your practice has no budget for ancillary endeavors, fostering your team's passions is a great way to communicate trust, delegate responsibility, promote professional development, and help each member feel personally invested in the practice. 
#4: Introduce software that lightens the workload 
Repetitive and menial tasks can overburden your staff, reduce efficiency, and affect their ability to provide exceptional client and patient care. If your team is bogged down with lengthy administrative processes, outdated technology, and a clunky workflow, upgrading your practice management software to an intuitive cloud-based platform can free up valuable time by automating or simplifying common tasks. Select a software that is designed to help your team do fewer mundane tasks, and perform more fulfilling work. Look for practice management software that offers the following: 
Less clicking — Simple interfaces and single-click access to patient charts, schedules, and customizable forms help complete mundane tasks more quickly. 

More sharing — Effortlessly send and share patient records without having to print or fax. 

Less frustration — Intuitive software programs eliminate complex processes and lengthy training. 

More time with clients and patients — Accessible and versatile cloud-based software works should be available throughout the clinic, such as in exam rooms and at a patient's bedside. 
#5: Re-evaluate your scheduling 
When chronic overtime and late nights prevent your team members from experiencing an appropriate work-life balance, apathy and compassion fatigue can quickly set in. Although the ongoing veterinary staffing shortage may make you feel boxed in, schedule reshuffling may bring much-needed team member relief—and no business loss. To help your team members find their work-life balance sweet spot, consider the following:  
One size doesn't fit all — Each team member has their own unique peak hours. Ask each team member to let you know whether they prefer morning, afternoon, or evening shifts, and whether they prefer fewer long shifts or more frequent short shifts. 

Add drop-off appointments — To prevent late-night nonemergency work-ins, add day-of drop-off scheduling availability.  

Hire when you can — Hiring assistants who are still in school is often more economical than paying frequent overtime. To lighten your technician team's workload, recruit veterinary technician and pre-veterinary school students to perform basic husbandry and assistant-level tasks.  
Your team's morale is critical to your veterinary practice's success and sustainability. Staying attentive to your team's needs and making thoughtful adjustments can help you maintain a consistently comfortable and supportive work environment through your practice life's ups and downs. 
Book a chat with an IDEXX software expert to learn how our cloud software can help your practice.