Blog
How Leading Your Veterinary Team Through Change Can Boost Team Morale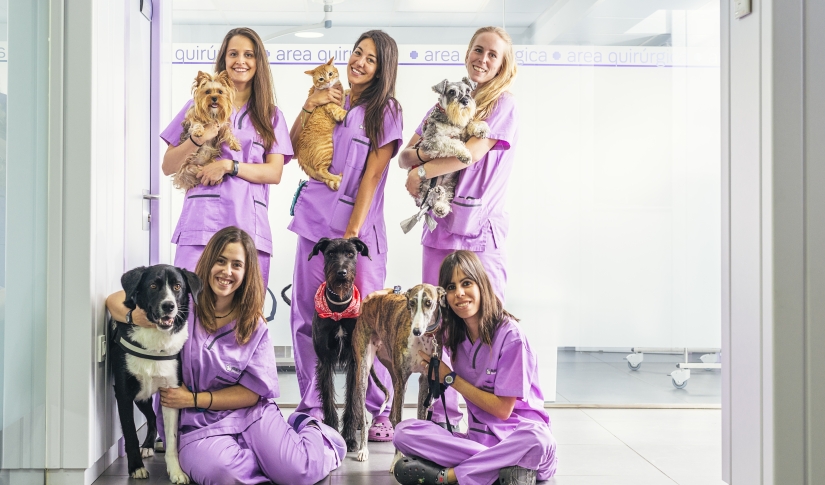 From kennel attendants, to technicians, to receptionists and licensed veterinarians, all staff members in a veterinary clinic are crucial to its success. When practices make any change, big or small, the people in all of these roles can be affected.
A change in veterinary medicine can be hard for anyone to manage. Having new systems or technologies come in can ruin your routine and be incredibly frustrating. 
Because of this, it is up to managers to help lead their veterinary team through these changes. Keep reading to learn how to maintain and boost veterinary team morale, while managing change in a veterinary clinic.  
Identify the Root Hesitation  
When implementing change (like switching veterinary software) you must gauge your employee's receptiveness to it. By doing this you can proactively have conversations to alleviate any specific stressors the team may have.  
Typically the hesitation to change comes from fear. Employees who are comfortable with the way things are currently may be concerned with transitioning to a new protocol or system. They may feel as if new systems are an obstacle to success.   
Leverage Team Leaders  
Head technicians, lead CSMs, and office managers are crucial for rolling out new systems. Individuals in these positions are familiar with the staff. This gives them a platform to pre-emptively address concerns. 
By having this foresight you can develop a plan to directly connect with any outlier and resisters. Management can listen to those concerns in an isolated setting rather than allowing factions to form amongst their staff.  
Be Open About Reasons for Change 
It's usually easier for management to implement changes that they know have the potential to streamline operations and cut operational costs. However, from an employee's perspective, new systems and operations can seem like a distraction from their actual job.  
The best leaders are transparent and open about the reasons for implementing change. This will make employees feel valued and clued into the direction the veterinary practice is going in.  
Actively Working to Boost Veterinary Team Morale 
It is essential that veterinary team leaders actively work to boost veterinary team morale. This is even more vital when implementing changes to their practice. Proper veterinary change management is essential.  
Employees are the boots on the ground for any business. They need to feel included in the discussion making process and feel as if they can take ownership of their work.  
Open communication and transparency are the best ways to help promote an open dialogue about changes at your clinic. 
Ready to make a software change?  Book a chat with an IDEXX software expert to learn how our cloud software can help your practice.