Software for better practice management.
Meet the veterinary challenges of today with cloud based practice management software solutions that simplify running a practice.
Veterinary practice management software
Through the power of the cloud, our solutions simplify the flow of information across the practice and link you to what you need—when you need it. Patient data. Client communications. Business insights. All at your fingertips.
Software
Neo
Even the brightest minds need easy-to-use software.
Neo features a brilliantly simple interface with built-in training tools and streamlined functionality, helping you complete tasks up to 5X faster and reserve brain power for where it's needed most.1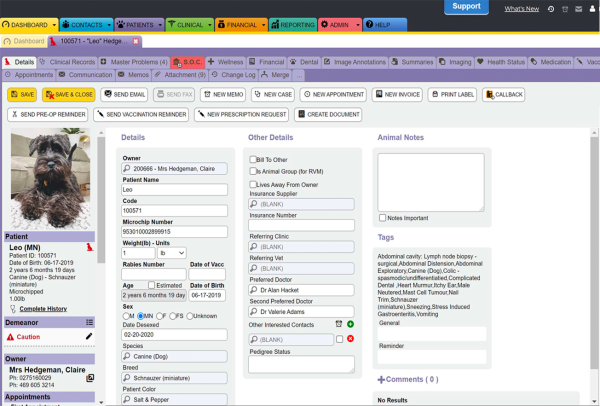 Software
ezyVet
The practice management software that does it all.
ezyVet is jam-packed with tools and features to help you save time, grow your business, and deliver excellence in all aspects of veterinary care.
Not sure which is right for your practice? 
Whether you run a small clinic, speciality hospital, or corporate group, we'll help you narrow down which option works best for your unique challenges. 
Because Neo is so simple, we can literally see four or five extra clients per week. That's allowed us to grow and add two doctors to our practice in the last year.
Choosing Neo Software took a lot of worry off my plate because there's low up-front cost, no capital investment, and it's easy to get started.
It's really neat that IDEXX listens to what the users ask for and constantly updates Neo. Support is phenomenal, always very quick.
Epiphanies unlocked
By linking patient data with deeper diagnostic knowledge and insights, we lead you to moments of clarity faster and help you move forward with confidence.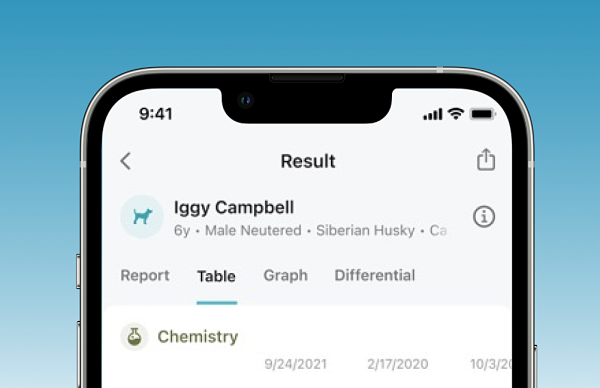 VetConnect PLUS
Your go-to diagnostic resource for fast, effective clinical decision-making.
Gain a holistic view of all IDEXX diagnostics for every patient.
Spot trends and abnormalities, evaluating patients' historical results with easy-to-use analyte graphs.
Interpret results and determine next steps with differential diagnoses and expert guidance.
Send personalized client-friendly result summaries directly from the app.
View real-time test order status for every patient—anytime, anywhere.
IDEXX Web PACS Software
Fully integrated diagnostic imaging platform for optimal sharing, consulting, and storing.
IDEXX SmartService Solutions
Proactive service and support for your in-house diagnostic instruments.
IDEXX InterLink
IDEXX InterLink technology works with your practice information management system (PIMS) to integrate your practice information.
IDEXX xChekPlus
Managing flock and herd health information is easier than ever.
Resources
Free webinars
Ways to elevate your practice
Discover more unique ways IDEXX veterinary software can help your practice with free on-demand webinars—from boosting team morale and improving client communications to harnessing the power of the cloud.
Software blogs
Knowledge you can use daily.
Deep dives into the practice and tips for how software can help you navigate today's challenges. Read quick articles ranging from training techniques to social media's role in your practice.
Are you a current customer looking for assistance? Get support.
See our software solutions in action.
Experience the time-saving power of our cloud based practice management software solutions.
Reference 1.
Data on file at IDEXX Laboratories, Inc. Westbrook, Maine USA.