Blog
Too Busy to Switch Veterinary Software? Now's The Perfect Time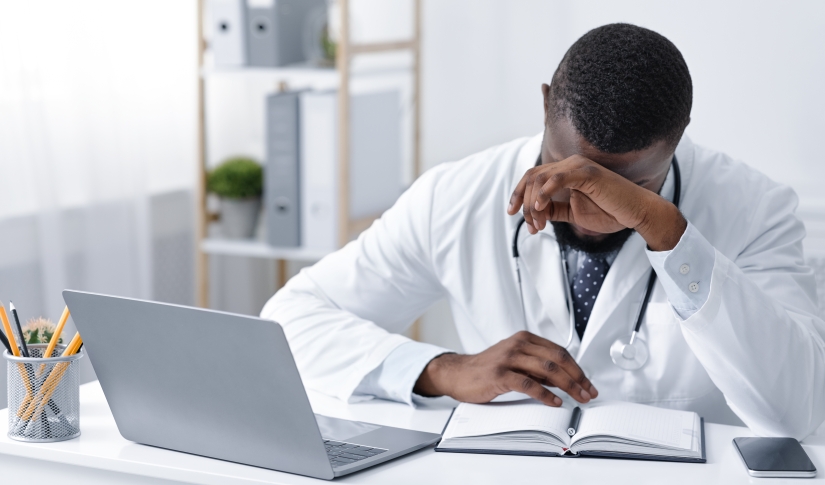 Are you thinking about upgrading your veterinary software, but are concerned about the potential disruption during the upgrade process? You're not alone! Changing software systems is almost always a big change for a veterinary practice, so feeling apprehensive about it is understandable.
Unfortunately, it's rare that the perfect time arises to complete a software switchover. Although there will be a short amount of time when your software is out-of-action while the switch to the new system occurs, for most practices the longer-term benefits far outweigh the short-term inconvenience upgrading software may cause. 
Here's why now is the best time to improve your veterinary software, helping to streamline veterinary workflow and boost veterinary team morale. 
An increase in demand due to pet adoptions 
Over the past couple of years, a growing number of people have adopted pets to keep them company during lockdowns and other pandemic restrictions. This has resulted in veterinary practices seeing a significant rise in patient numbers. For practices that already have software that's pushed to the limit, an increase in patients puts additional strain on a system that's just not built to accommodate it.  
It's unlikely that demand is going to fall anytime soon, which leaves busy staff struggling to meet the needs of customers and clinicians with software that just isn't up to the job.  
Although contemplating a software switchover now may seem scary, the reality is that practices are not going to get quieter. If anything, they're going to get busier. If you want to maximize the impact a new system has, now is the time to get it installed. 
Why your practice needs to be switching software now 
Reduce the Time Wasted on Manual Systems and Processes 
Whilst there are many things that your current software can do, there are also probably quite a few things that it can't. If your staff is still making lists, using spreadsheets, or taking manual inventories of stock to inform ordering, it's taking up valuable time that could be spent on other priorities.  
Veterinary software has advanced considerably over the past few years, meaning that it's possible for more processes than ever before to be automated. By installing state-of-the-art software, it's possible to make the lives of your employees easier, as well as increase efficiency and productivity in your practice. 
Obviously the longer you wait to upgrade your software, the more time (and therefore potentially money) is wasted on completing manual processes that would be automated when modern software is used. 
Take the Strain off Your Staff 
Your employees are, no doubt, already working as hard as they can to ensure every patient gets the very best treatment and every owner gets the high-grade service they deserve. Particularly at a time when veterinary practices are facing unprecedented demand, many employees are reaching a point where their heavy workload might compromise safety and increase the risk of errors. 
The manual processes and inefficient workflows that are part of outdated software use add to the workload of workers that are already at maximum capacity. Installing fresh, intuitive software that has the capacity to automate large numbers of processes can make a major difference to workloads and veterinary staff morale. 
Futureproof Your Systems 
The need for fresh software is not going to go away by delaying its installation. Biting the bullet and getting that software upgrade done now won't just make a big difference to workloads, efficiency, productivity, and morale in the shorter, it's also going to set your practice up for sustainable success moving forward.  
Neo veterinary software offers a brilliantly simple solution 
Neo is a cloud-based veterinary practice management system that covers every aspect of your practice's core data and processes. Designed with the needs of veterinary practices in mind, Neo covers: 
patient records 
appointment scheduling
payment 
inventory 

client communication 
In-app Training Provides Fast, Effective Education 
Neo includes in-app training that is designed to be easily accessible at any time. There's no need for employees to attend training sessions at set times, or engage in face-to-face training. Most Neo users are good to go after just a few hours of training using the app. 
If data conversion isn't required, most Neo customers can start using the system within a few days. 
Designed for Ease and Convenience 
The front end (the interface between the user and the software) has been designed to be as simple and user-friendly as possible. This means the most frequently performed tasks can be completed quickly and easily. 
Part of IDEXX 
IDEXX is a leading provider of software solutions that offers an exceptional level of support at all stages of Neo's installation and setup.  
Why choose Neo Software? 
Neo veterinary software has been designed with the needs of veterinary practices in mind. It's built for easy data conversion, minimizing downtime. 
The in-app training provides fast access to high-grade, straightforward training that's easy to follow. As the training can be completed at any time, it's perfect for employees to learn at a time that suits the organizational priorities of your business. 
Once installed, Neo will allow your team to complete routine tasks up to five times faster than they're doing at the moment. Practice owners and managers are amazed at just how much more efficient and streamlined their processes are once they start using Neo.  
If you have any problems with Neo, the professional, experienced support team at IDEXX is there for you. Having had the experience of working with numerous customers who have made the switch to Neo, the IDEXX support team has all the answers, no matter how obscure or complex your query might be.  
With so many benefits, it's little surprise that a growing number of veterinary practices are opting to take the plunge now and upgrade their software by installing Neo. Many users are delighted by how fast the process was and how the level of disruption caused by the dreaded software upgrade was actually quite manageable! 
Contact the team at IDEXX to find out more about how Neo could work for you and your veterinary practice.